Expanding Career, Education, and Leadership Opportunities for Students with Intellectual and Developmental Disabilities
The EXCEL Program offered by the Georgia Institute of Technology is a four-year college program for students with intellectual and developmental disabilities (I/DD) leading to two separate Certificates. 
Certificate 1: Academic Enrichment, Social Fluency, and Career Exploration
Certificate 2: Social Growth, Leadership, and Career Development
Program Overview
An overview of the EXCEL Program at Georgia Tech
Visit
Interested in visiting the program? Details here!
 
Mentorship Program
Interested in being a peer-mentor? Applications are open now.
EXCEL's Martha Haythorn was included in Think College's campaign video promoting inclusive postsecondary education programs. Check it out below!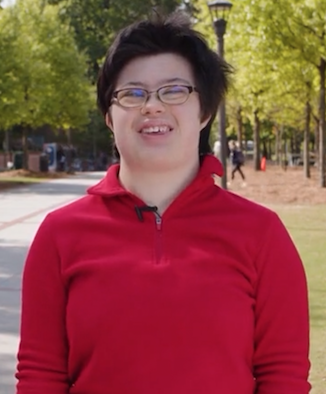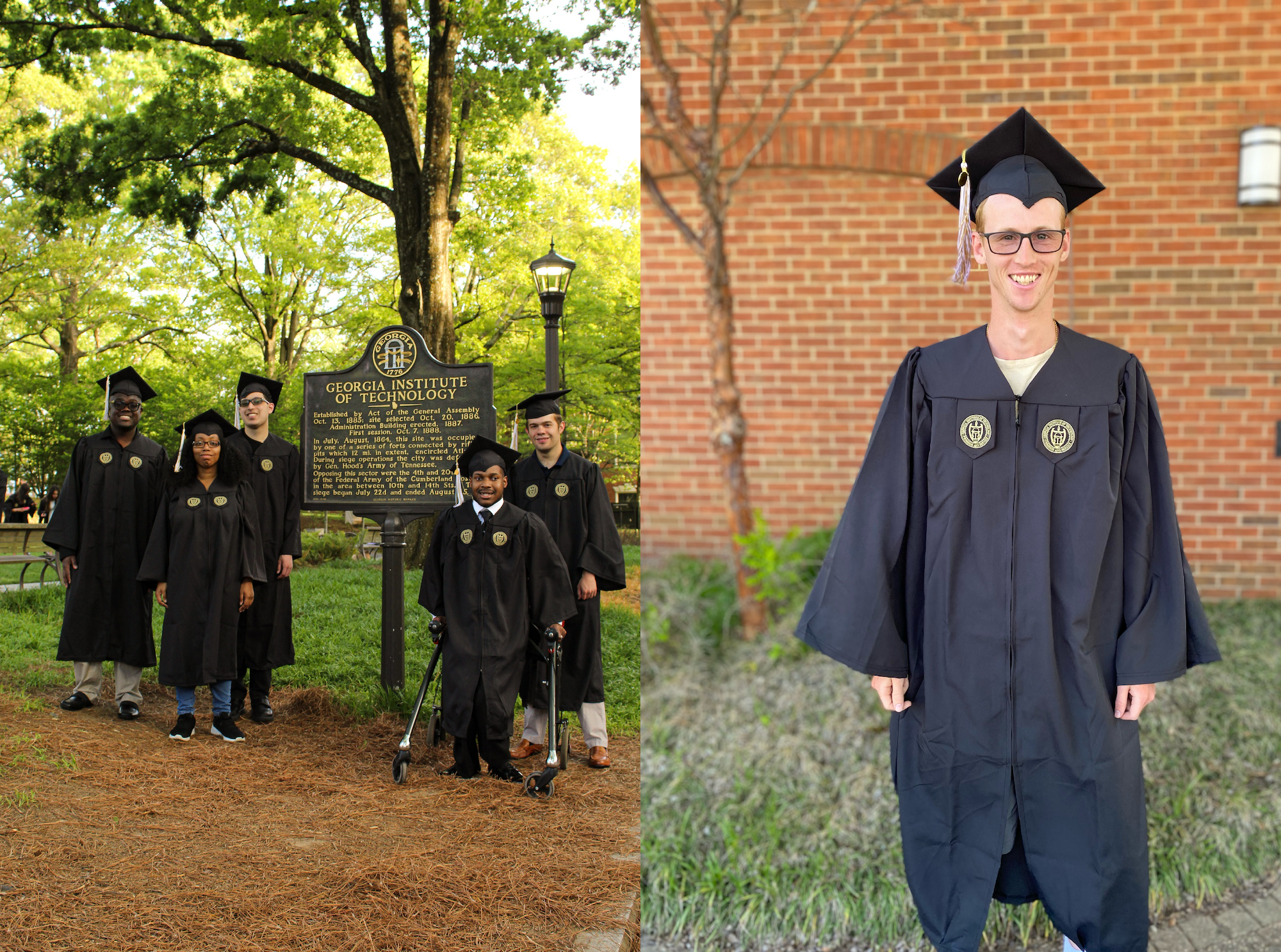 2023 EXCEL Graduates
May 2023
Please join us in congratulating the 2023 graduating class of EXCEL!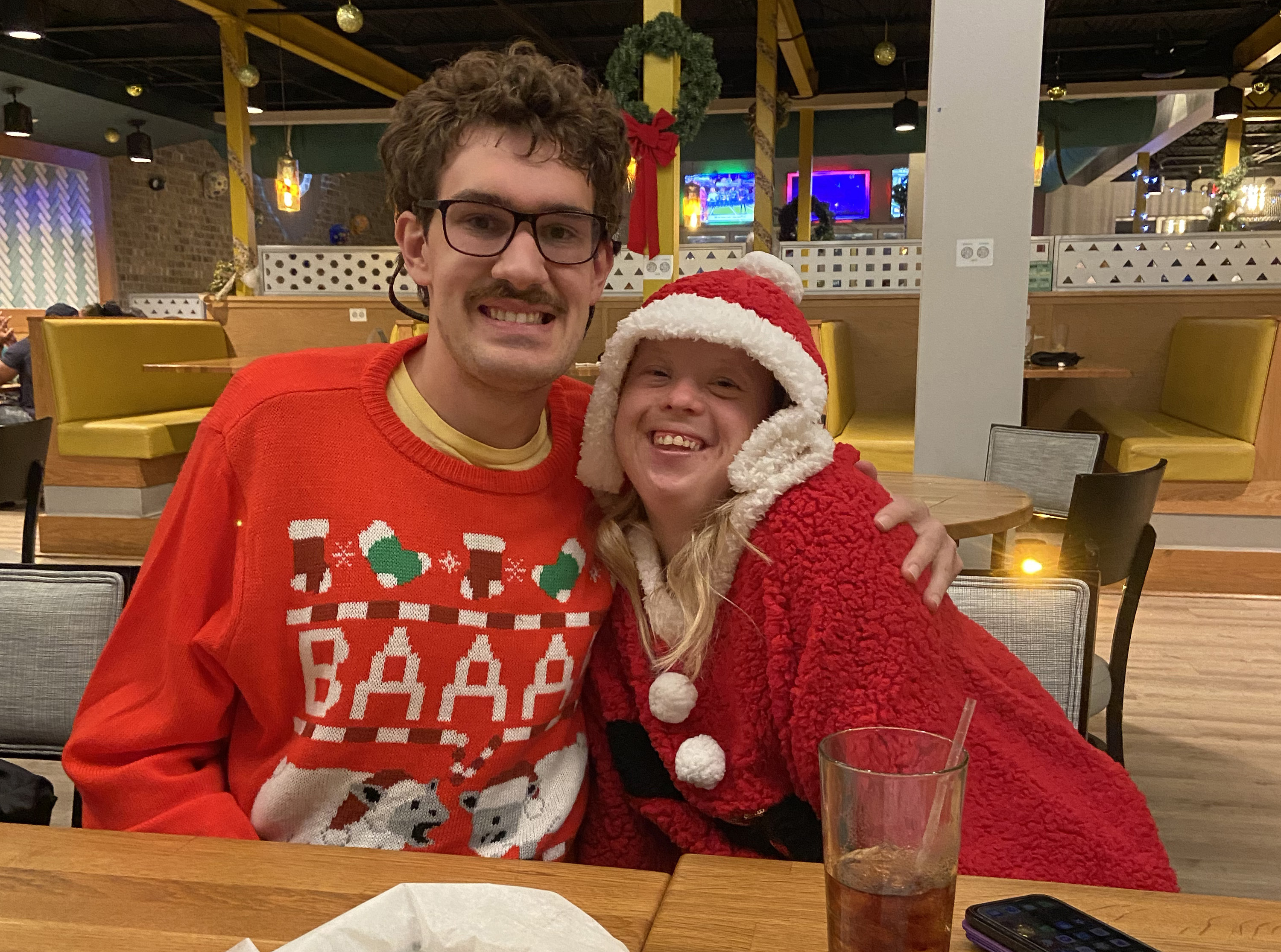 Elliot Smith and Alex Goodman
April 2023
Alex Goodman and Elliott Smith, two graduates of Georgia Tech's EXCEL Program, found more than academic success while completing their education. The two also found love. Click here for the full story!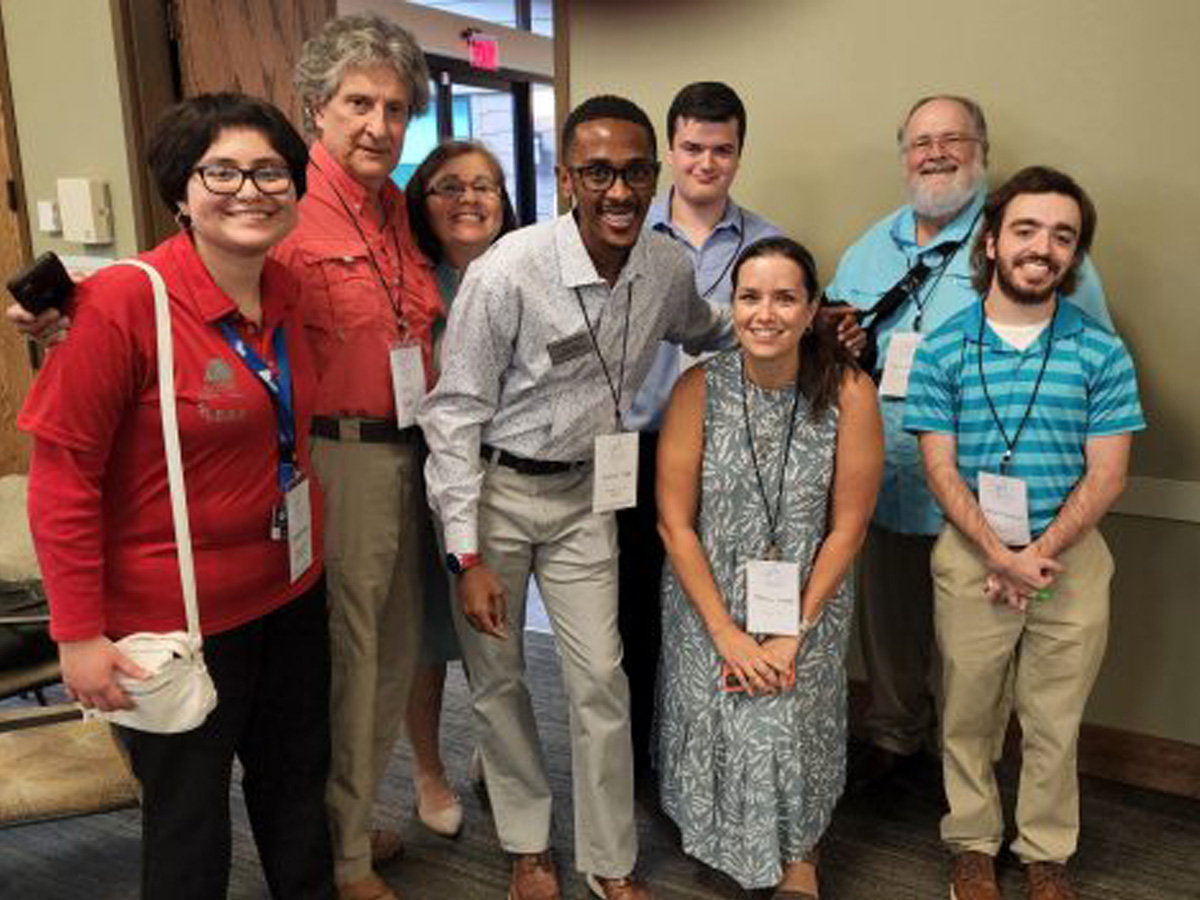 Javier Cremer and Henry Brown
February 2023
Congratulations to Excel students Javier Cremer and Henry Brown for becoming part of a new generation of disability advocates through Project SETA (Students Enhancing Their Advocacy).
Funded through a grant from the Georgia Council on Developmental Disabilities, Project SETA is a leadership development program for current inclusive Post-Secondary education (IPSE) students to learn about advocacy and professionalism. The project launched in 2022 with its first cohort of 11 ambassadors with representation from each of the nine Georgia IPSE programs.
 
Link to article: https://magazine.gcdd.org/issues/winter-2023/developing-the-next-generation-of-advocate-leaders-with-project-seta/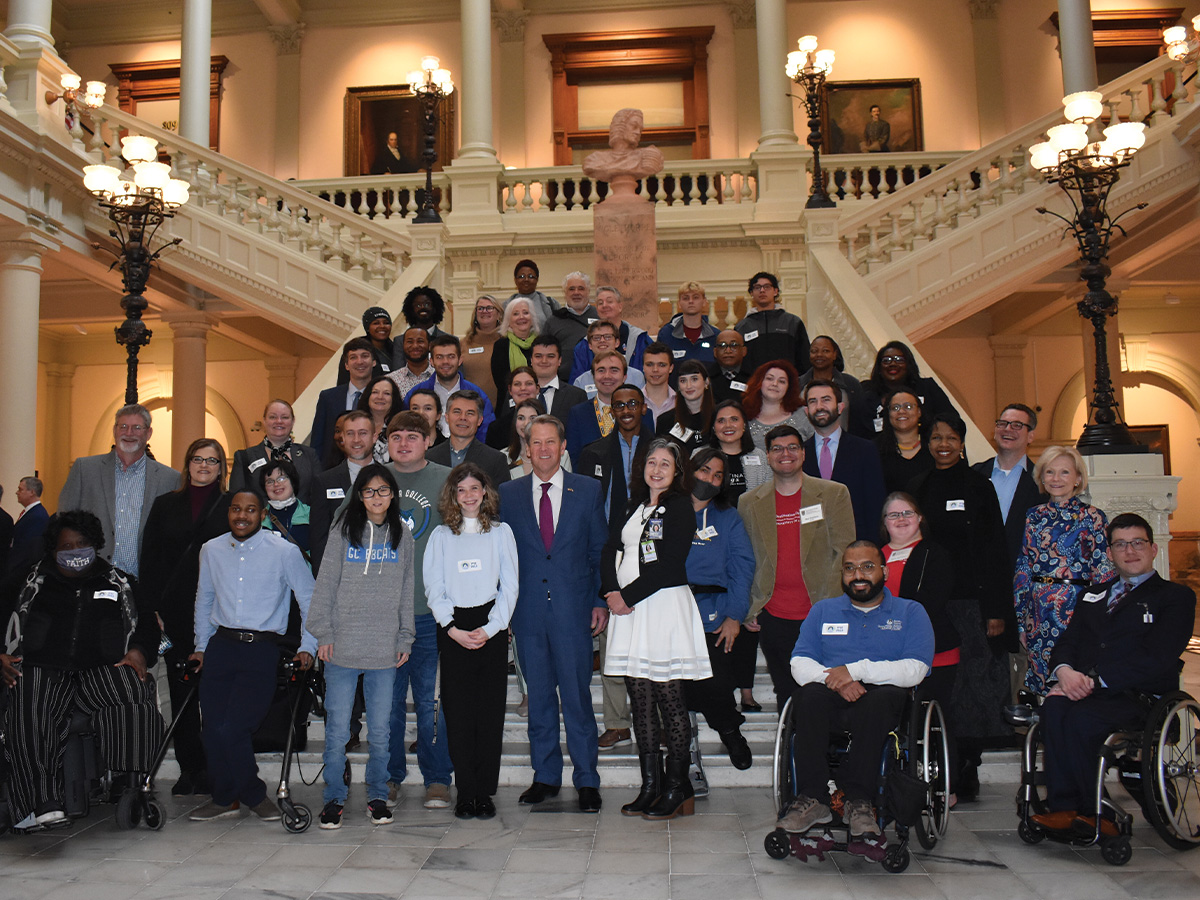 Advocacy Day at the Georgia State Capitol
January 2023
On Wednesday, January 24, EXCEL students, staff, and faculty joined inclusive programs from across Georgia to attend the 2023 Inclusive Post Secondary Education Day under the Gold Dome. EXCEL students spoke with Rep. Katie Dempsey and Rep. Teri Anulewicz, both of whom are on the House Appropriations Human Resources Subcommittee. Legislators were asked to increase funding for Inclusive Post Secondary Education (IPSE) programs and to provide the HOPE Scholarship for future generations of IPSE students. Later that day Rep. Houston Gaines introduced legislation (H.B. 185) in support of IPSE students gaining access to HOPE scholarships. The language from H.B. 185 was included in S.B. 246 and adopted in April 2023. 
EXCEL with other IPSE programs and champions of IPSE had the opportunity to take a group photo (see above) with Gov. Brian Kemp.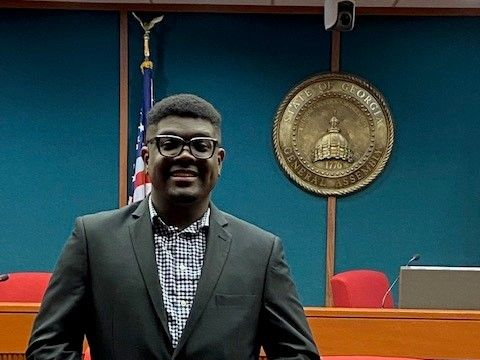 Kwame Owusu
November 2022
EXCEL's Kwame Owusu was invited by the Georgia Council on Developmental Disabilities to educate the Georgia House Appropriations Human Resources Subcommittee on the importance of inclusive postsecondary education programs. Kwame shared how his educational and career-related opportunities at EXCEL at Georgia Tech have helped him grow into an independent, confident, gainfully employed young man. We couldn't be prouder of his growth and leadership!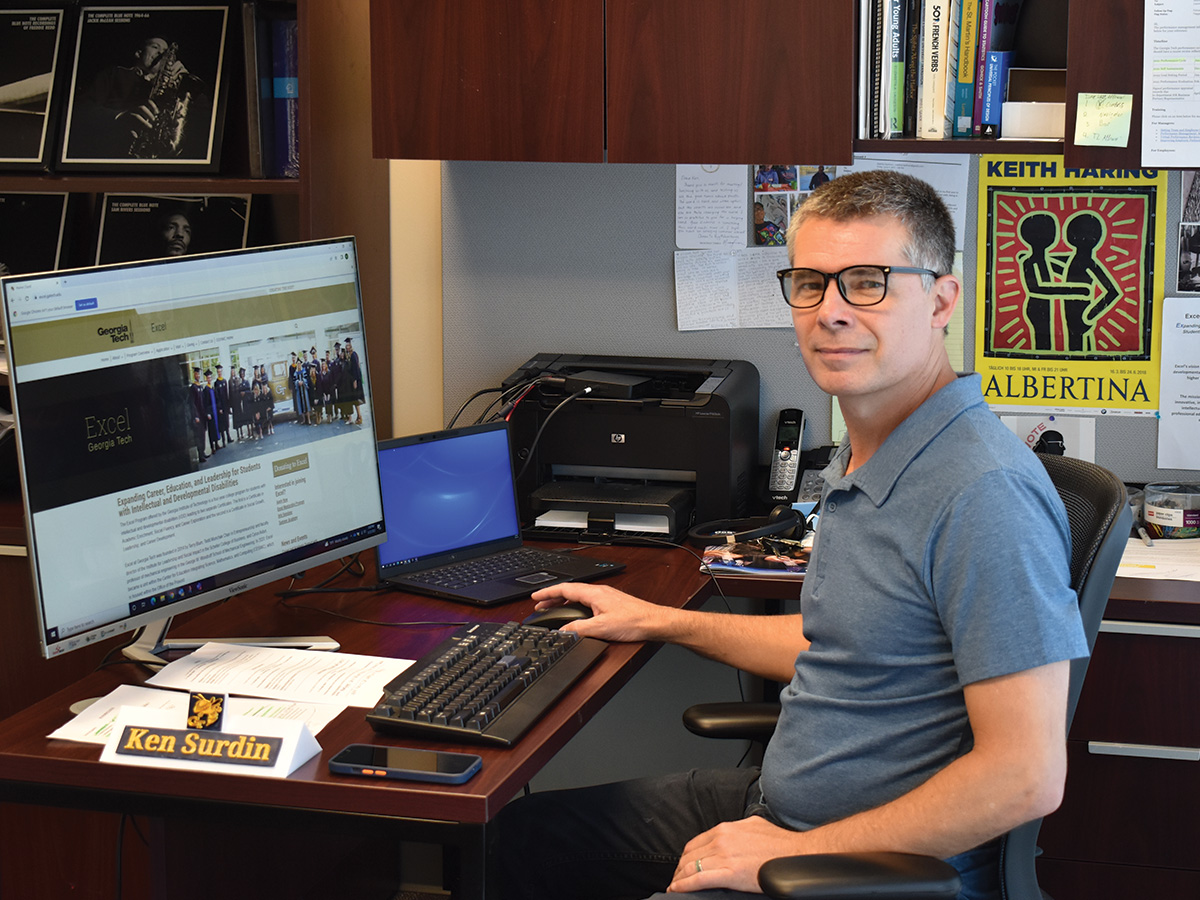 Students EXCEL through inclusive post-secondary education program
October 2022
In an interview with CEISMC Impact magazine, Ken Surdin, EXCEL's founding director, discusses the uniqueness of this transformative program.
Check Our Our Podcasts and Vlogs!